For all intents and purposes, I have only traveled through Mississippi in the southeastern United States.  But I must say, traveling through Mississippi can be a great experience, if you are on the Natchez Trace.
When I drive from New Mexico to the eastern United States I try to work in some (sometimes all) of the great national parkways;  The Natchez Trace, The Blue Ridge Parkway, and the Skyline Drive.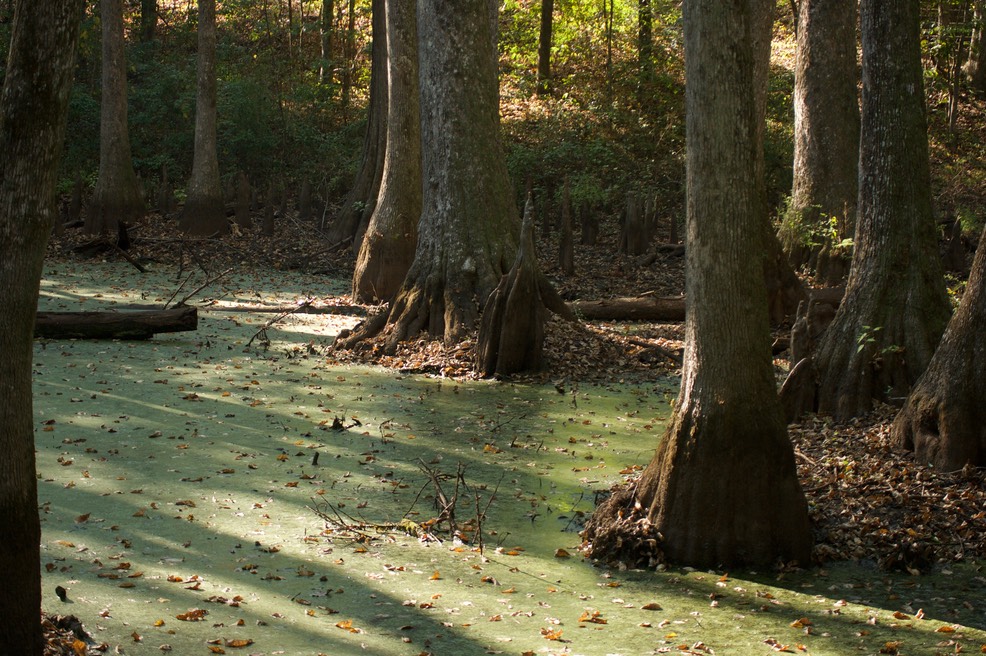 The Natchez Trace is the first of the parkways that I come to on my journeys.  The southern end of the parkway, where I typically start, is located in Natchez, Mississippi.  From there the parkway meanders northward through a part of Alabama and into Tennessee, ending just south of Nashville - 444 miles from the start.  The Trace is full of natural and cultural history (see photo gallery). The two photographs shown here are of Tupelo Swamps along the Trace, taken on September 29, 2010.



There are several sites from the "trace" era along the way, seven sites where there are Indian Mounds dating from 2000 CE to 400 CE, and Tupelo Swamps like those pictured to the right and above.